YouTube is a great place to listen to music, but you'll have noticed a big limitation when using it on your iPhone: the music stops when you turn off the screen or when you return to the home screen and open another app.
Being able to turn off the screen is pretty important and not just for saving battery power: it also stops the touchscreen working while the phone's in your pocket and accidental taps which can skip to the next video.
Since you reading this, you already know that the YouTube app won't let you turn off the screen while watching a video so you can listen to music in the background.
That's because Google wants you to pay for YouTube Premium or YouTube Music Premium, both of which add this useful feature.
The easy answer, then, is to pay for YouTube Music or YouTube Premium and you'll be able to play music with the screen off or while using another app.
But what if you don't fancy shelling out for yet another monthly subscription? Well, good news: here are a couple of workarounds that will do the same job, but for free!
Method 1: Use a web browser
If you've already tried this in Safari or Google Chrome you may have concluded this workaround doesn't work any more, but you'd be wrong.
You can use Firefox or Opera instead. Install one of these apps and browse to YouTube.
Be careful that you're not redirected to the official YouTube app if it's installed on your iPhone. If that happens, then type m.youtube.com into the address bar in Firefox or Opera and you should see the mobile site load.
If you want to listen to playlists you've already created, sign into your YouTube (Google) account by tapping the three vertical dots at the top-right corner and then tap Sign In.
1.
Find something to listen to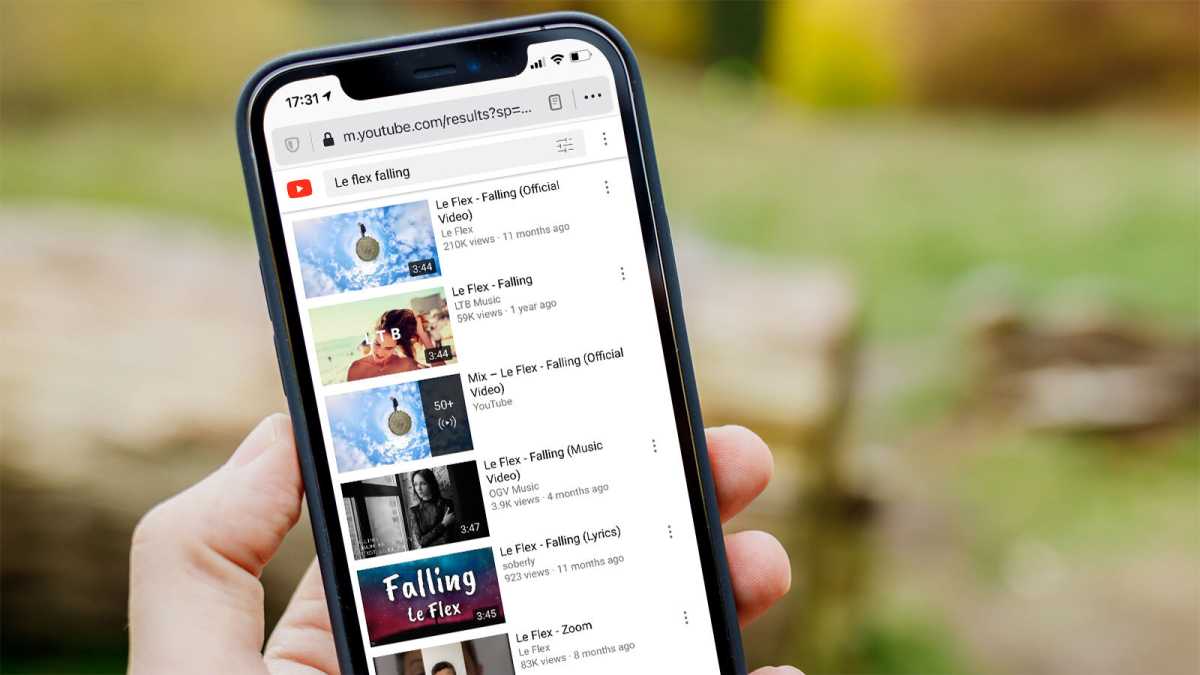 Search for the music or whatever you want to listen to and tap on the video. Wait for any adverts to finish and the video itself is playing.
2.
Make the video full-screen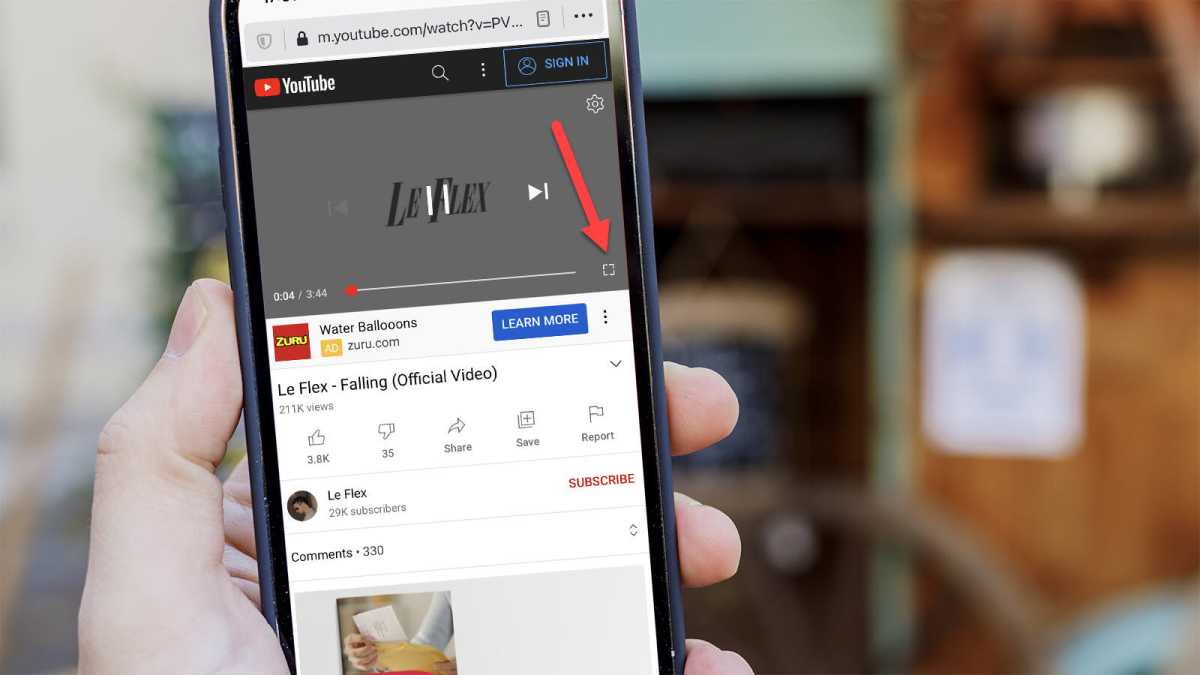 Tap the full-screen icon (bottom-right of the video, arrowed) to hide the rest of the web page.
3.
Use control centre to continue playback
Return to the home screen or switch to another app. Swipe down to access Control Center and press the play button in the music controls to resume playback.
The music should continue to play. You can either use another app while listening, or turn off your iPhone's screen and save your battery power.
Method 2: Use an app
Search the App Store for an app which can play YouTube as a picture-in-picture (or floating window). One example is YubePiP, which was available and working well when we wrote this.
Simply install it – it's free, but will nag you to upgrade to Pro – and you should find yourself on the YouTube sign-in screen. You don't have to sign in – just choose your cookie preference and you can then use the search function to find the song you want to listen to.
As above, if you do sign in, you can play your usual playlists and find music you like.
Tap on the video, wait until any adverts have finished (or skip them, if you really don't want to support the artist) and wait until the actual video is playing.
Now tap the icon arrowed to put the video in a floating window.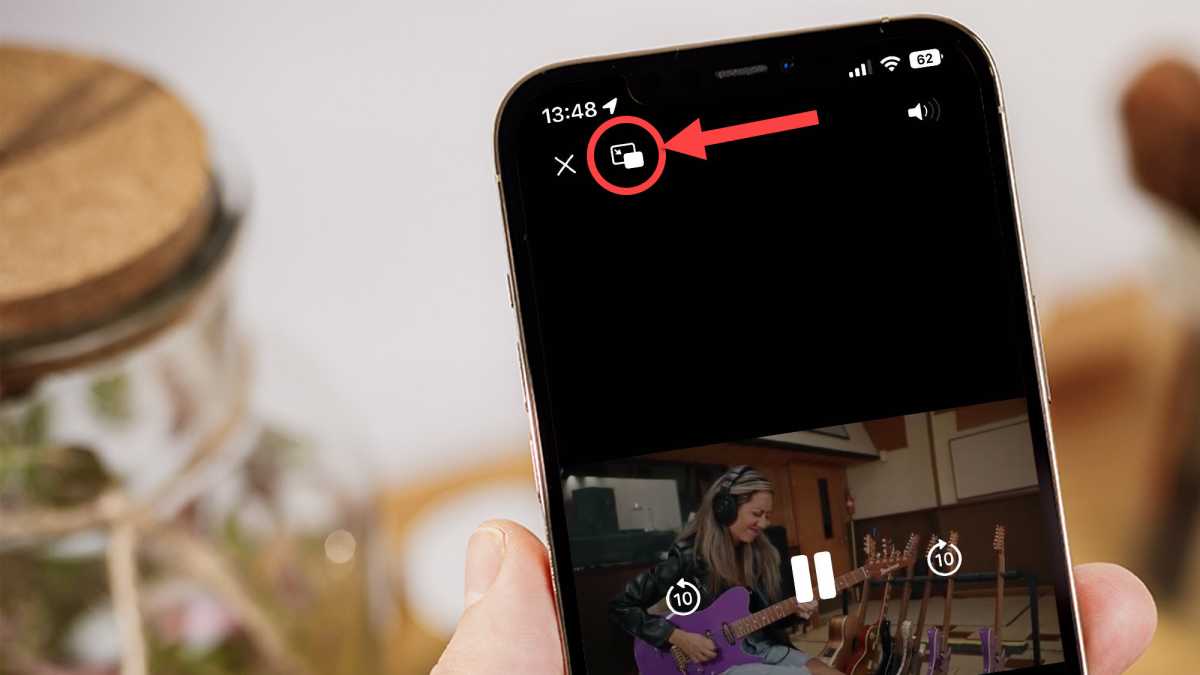 You can then swipe up to return to the home screen. The video will keep playing and you can drag the video to wherever it's not in the way.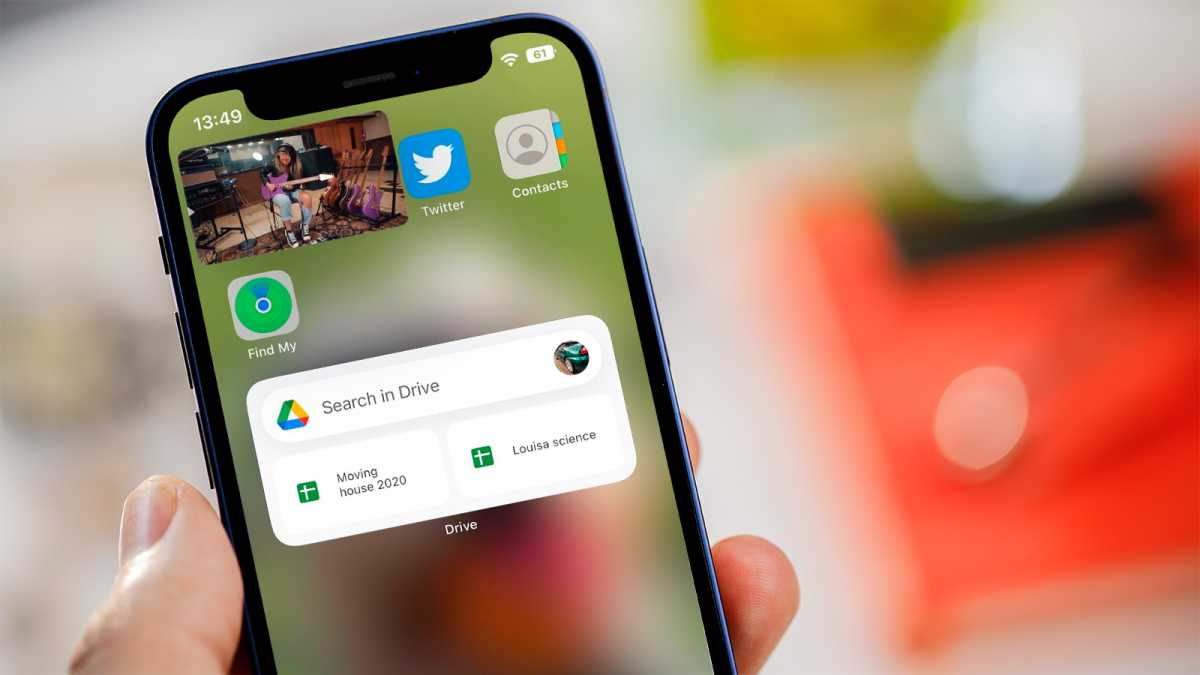 You can even swipe it off the screen so it takes up virtually no space at all: you'll see a small arrow that you can use like a pull tab to bring it back later. The sound will keep playing in the background.
You can launch any other app you like, but you can also listen with the screen off as well.
Press the sleep/wake button to turn your iPhone off and the audio should continue to play. If it doesn't, then press the power button again and tap the play button on the lock screen to restart the audio (you can also skip between songs in a playlist too).
Now when you turn off your iPhone or iPad, the audio will keep playing.